Dear visitor of this homepage

I'm looking for a new employment and can offer you:


sound management skills in industrial context

ten years of R&D record in diverse university projects

international experience

social and environmental commitment
My current employment is at
STEAG New Energies GmbH
Biomass fuel management center

Purchase biogas plants: contract design, prices, cropping costs, economic feasibility, harvest control, quality management, statistics, market survey

Project alternative permanent crop: coordination of research activities laboratory and field trials, field inspections, analysis of results and advise for future activities

Purchase wood power plants: execution of input analysis for supplier assessment, establishing waste consignment documents, communication with public authorities, trouble shooting

Expertise and support on research and investment projects
the project:
Renewable Energy Promotion Tour:
From Giessen To Agadir with a vegetable oil driven motorcycle

is finished since 2009 and I am willing to present the tour and intention upon request.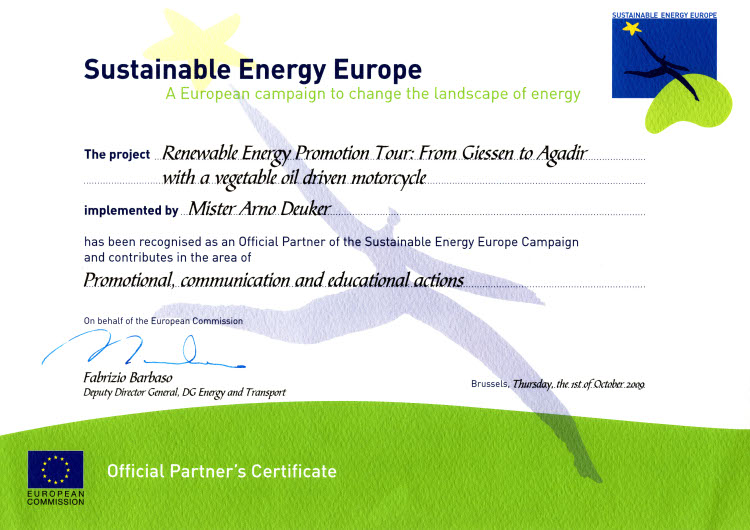 about one year after the return of my "ecologic adventure " finally the book is ready:
about 19 x 23 cm 48 pages screwed together between aluminum bars.
It can be ordered per e-mail at: a-deuker@green-ideas.eu for
30.-¤ in Germany
and 35.-¤ for the rest of the world.
After the command it will be produced handmade by myself.

My services I am offering on the following homepage: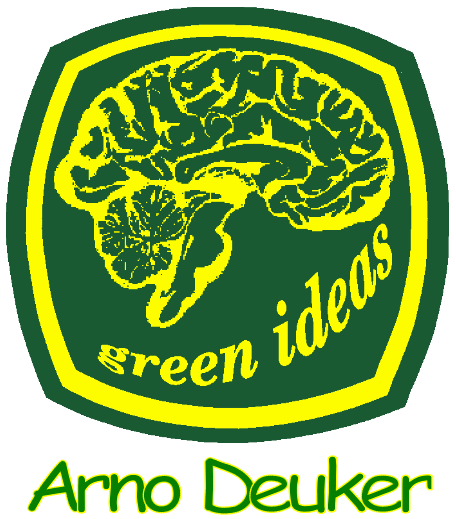 Yours sincerely
Arno Deuker